Week of May 26, 2018
Speaker:              Pastor Reginald Anderson-Exum
                                Edmondson Heights Seventh-day Adventist Church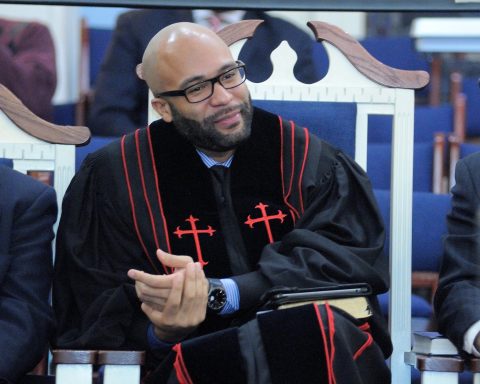 Upcoming Events:
50 Plus
•Friday Evening Bible & Health Study: Every Friday evening at 8:00 p.m. Call-in number: (605) 472-5814, passcode: 167-731-808#.
 •50 Plus Sponsored Camp Meeting 2018 Transportation: June 23 & June 30, 2018. Contact Catherine Whitley (410) 542-5730 or Gwendolyn Whiting (301) 622-2302 to reserve seats.
Community Services
•Canned Good of the Month: Community Services is again featuring a canned good or food item of the month. For the month of May the canned good is Vegetarian Beans. We are asking each member to bring in 2-3 cans of the featured item during the appropriate month and place them in the large container in the vestibule. The items will, once again, be given away during the Thanksgiving season. Thank you and God bless you!
Deaconess Board
•Personal Care Kits for the Homeless: We ask that each member bring toothpastes and toothbrushes and place them in the designated container in the vestibule. Thank you!
Youth Activities
•AYS: May 26, 2018 at 4:30 p.m. 
•Children's Church: every 3rd Saturday at 11:15 a.m. in the lower auditorium.
•AEC Youth & Children Ministries Annual Youth Retreat: Rescheduled for June 1-3, 2018. Visit www.visitaec.com to register and contact Orien Clairmont at (610) 326-4610 ext. 336 for more information.
Connect Baltimore
•Friday Night Live!: Every 3rd Friday at 7:00 p.m.
Other Events
•New Believers' Class: Tuesdays at 6:00 p.m. 
•Community Concert Choir of Baltimore Spring Concert: May 27, 2018 at Berea Temple Seventh-day Adventist Church.
•AEC Camp Meeting: June 21 – July 1, 2018. The theme for Camp Meeting is "Hallelujah, Home at Last!" Applications are now available online at www.visitaec.org.
Notices
•Message Magazine: Each subscription is $12.95.  Give your subscriptions to Clara Davis or Pastor Taylor. Submit payment in your tithe envelope or through online giving at adventistgiving.org. Let us reach our goal before camp meeting.
• Voter Registration: All are encouraged to register to vote! It is important to be prayerfully involved in local, state, and national elections. Visit the following link for more information: http://www.visitaec.org/religious-liberty-2/.