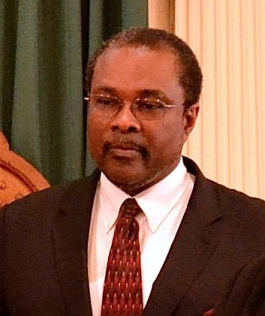 Our Pastor
Pastor Maurice  N. Taylor is originally from Snow Hill, Maryland. From his youth he cherished the dream of becoming a Seventh- day Adventist minister. He began his Christian work at an early age in his home church, the New Life Seventh-day Adventist Church in Salisbury, Maryland.
Pastor Taylor graduated from Oakwood College (now Oakwood University) with a Bachelor's Degree in Theology. He received a call from the Allegheny East Conference to attend the Theological Seminary at Andrews University where he completed a Masters of Divinity degree.
Upon completion of the Masters of Divinity degree he returned to the Allegheny East Conference to fulfill his dream of active ministry. His first charge was to serve as the assistant pastor of the North Philadelphia Seventh-day Adventist church in Philadelphia, Pennsylvania.
He later served as district pastor of the First Seventh-day Adventist Church in Franklin and the Capernaum Seventh-day Adventist Church in Suffolk, Virginia. During his almost 7 years pastoring in the district, he was involved as one of the city police department chaplains in Suffolk, Virginia, sharing the gospel of Jesus Christ wherever he went.
He was then called to serve the First Seventh-day Adventist Church of Newtonville, New Jersey and the Seashore Seventh-day Adventist Church of Pleasantville, New Jersey. During his pastorate in this area, he was engaged in two major building projects. The Newtonville Church structure was built from the ground up and is worth over a million dollars. The Pleasantville congregation purchased an existing older structure, renovated this church and today it is worth more than a half million dollars.
His next assignment was to serve the Hillside Seventh-day Adventist Church in Harrisburg, Pennsylvania and the Truth Tabernacle Seventh-day Adventist Church in York, Pennsylvania. During his ministry there, he tenderly provided Pastoral guidance, and baptized many souls. Pastor Taylor made numerous renovations and upgrades to both church properties.
Since May 1, 2010, Pastor Taylor has been the pastor of the Berea Temple Seventh-day Adventist Church in Baltimore, Maryland. Berea Temple is the mother church in the Baltimore area and through the years, six other church congregations were established to spread the good news of the gospel in the city of Baltimore. Pastor Taylor believes that the Holy Spirit is leading him to renew the minds and spiritual hearts of God's people in this congregation. The church is currently engaged in discovering their spiritual gifts and is being encouraged to use their gifts to continue to reach souls for Christ.  
Pastor Taylor serves as the area leader for the Baltimore/Extended Area Ministerium, and he serves on the Allegheny East Conference (AEC) Executive committee, also known as the Board of Directors. Pastor Taylor also serves on the AEC, K-12 school board and the AEC Constitution and By-Laws committees. He is a member of two schools boards, the Baltimore Junior Academy in Baltimore, Maryland and the Hillside Seventh-day Adventist Church School in Harrisburg, Pennsylvania.
Pastor Taylor and his wife Jacqueline have two adult children, a son Jeremiah who is married to Rosalind and a daughter Sonya who is married to Leonard. Sonya and Leonard are the parents of their two granddaughters Kya and Kamryn.
Pastor Taylor's goal is to keep winning souls for the Master, uplifting and strengthening the member's spiritual relationship with God and keeping God's churches looking their best. He tries to leave the churches in far better condition than when he arrived. Please pray for him as God blesses him, that he will continue to bless others.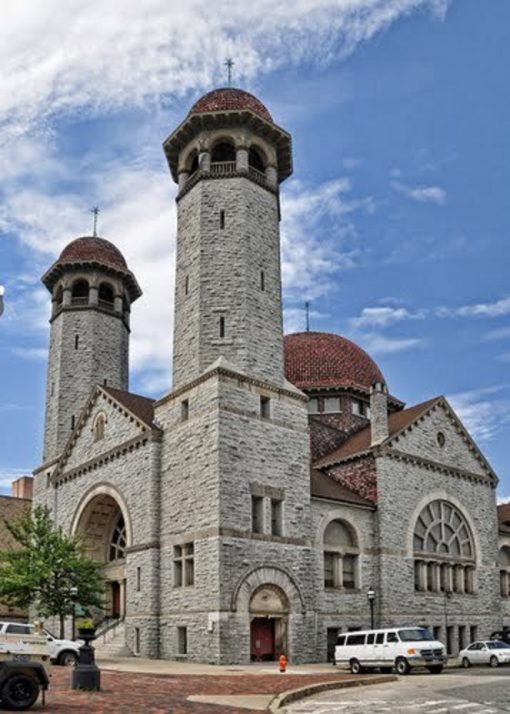 Church History
Berea Temple Seventh-day Adventist Church, formerly known as The Third Seventh-day Adventist Church was​ officially organized in 1900. It's first formal structure was located at Druid Hill Avenue and Laurens Street. As the congregation grew in size, Berea moved to Druid Hill and Robert Street in 1912 and later to Harlem venue and Dolphin Street in 1922.
 
Acting on behalf of the whole church and in response to a need to expand to a larger facility, Berea Temple made a decision to negotiatethe purchase of the Madison Avenue Temple from the Baltimore Hebrew Congregation in 1950. This was a challenging undertaking for the congregation. However, the Board of Directors, lead by William L. Cheatham, pastor of Berea Temple, skillfully negotiated a contractual agreement to purchase its present church home for $75,000. The main sanctuary seats 1,000 worshippers; a gallery over the Madison Avenue entrance vestibule accommodates 180.

In 1976 Berea Temple was designated as a national landmark and recorded as such in the National Registry of Historical Sites with the U.S. Department of the Interior. The edifice represents a prime example of Byzantine architecture in America. Berea Temple now is on a new mission to reach out to the community and meet people where they are. Under the leadership of our pastoral team we will continue to invite people into a growing relationship with Jesus Christ and one another through worshiping, learning, loving, and serving.